Talents
Some of Our Favorite Career Site Examples of 2020
Most people likely already have some previous knowledge of your company, anyways. That's why they're here. And even if they don't, a lot of candidates will just mass apply for anything available in their area in the field they're looking for, and then worry about educating themselves once the employer shows interest (I have 100% done this, it's just more economical).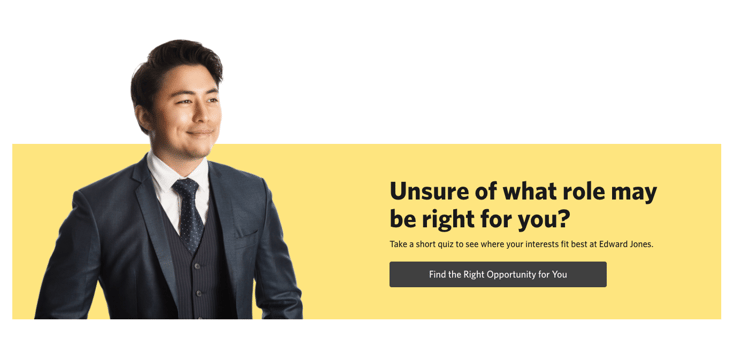 Edward Jones does a great job of making applying simple — but they also make it easy to find more info if need be.
Again, telling your story is vital. Your career site needs to do that, and do it well. But sometimes all the extra bells and whistles can get in the way of the number one question candidates are looking to answer when they hit your career site: Do you have a job for me?
Edward Jones answers that in a millisecond — yes we do. 
To paraphrase one of my favorite Quentin Tarantino movies (hint: it's the one with all the gratuitous violence and title cards), the candidate experience is never a straight line. It's a forest. And like a forest it's easy to lose your way. To get lost. To forget where you came in.
(This admittedly sounds a lot cooler coming from a legendary Japanese sword maker instead of me, but you get the point).
Many, many candidates will make it to your career site, apply for a job with your company and then, unfortunately, be lost in the ATS abyss. And that's why talent networks are so important. It takes all the candidates you never hired and turns them into an active, engaged audience. Scripps Health does a comprehensive job of explaining all the different content pieces a candidate will receive once signed up, and promises to tailor the experience based on their personal job interests.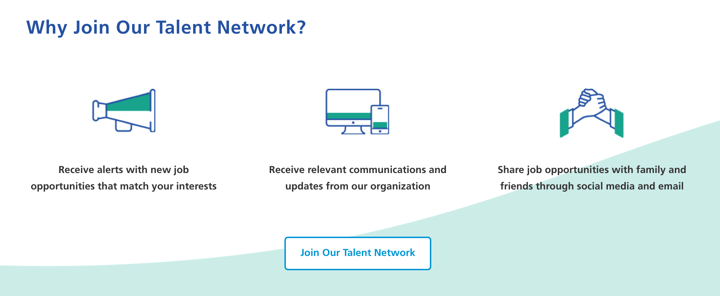 Sending your talent network a full range of content is the best way to keep them engaged and informed.
They even take a more modern approach by giving candidates the option to opt into notifications via text on mobile devices. This is an expansive, always-on approach to pipelining that takes the career site experience beyond the career site, and allows you to keep tabs on a candidate until they're able to find the right fit for them — no matter how long and winding the path may ultimately be.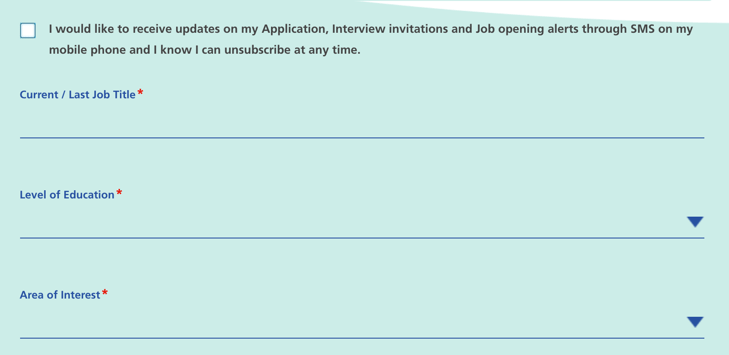 Text alerts is a smart way of reaching candidates where they are.

What can we learn?
A great career site can come in a lot of different forms — but yours should represent not only who you are as a brand, but also the values of your ideal employees. Be real. Be honest and transparent. And for crying out loud, only be as wordy and descriptive as you need to be. Tell your story and show off your personality, but don't let it get in the way of the most important thing on your career site: the jobs.